Fully narrated tours offered twice daily

Tour of the Historic Taos Plaza past the famous La Fonda Hotel.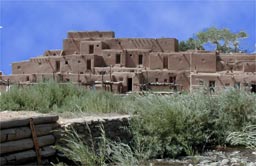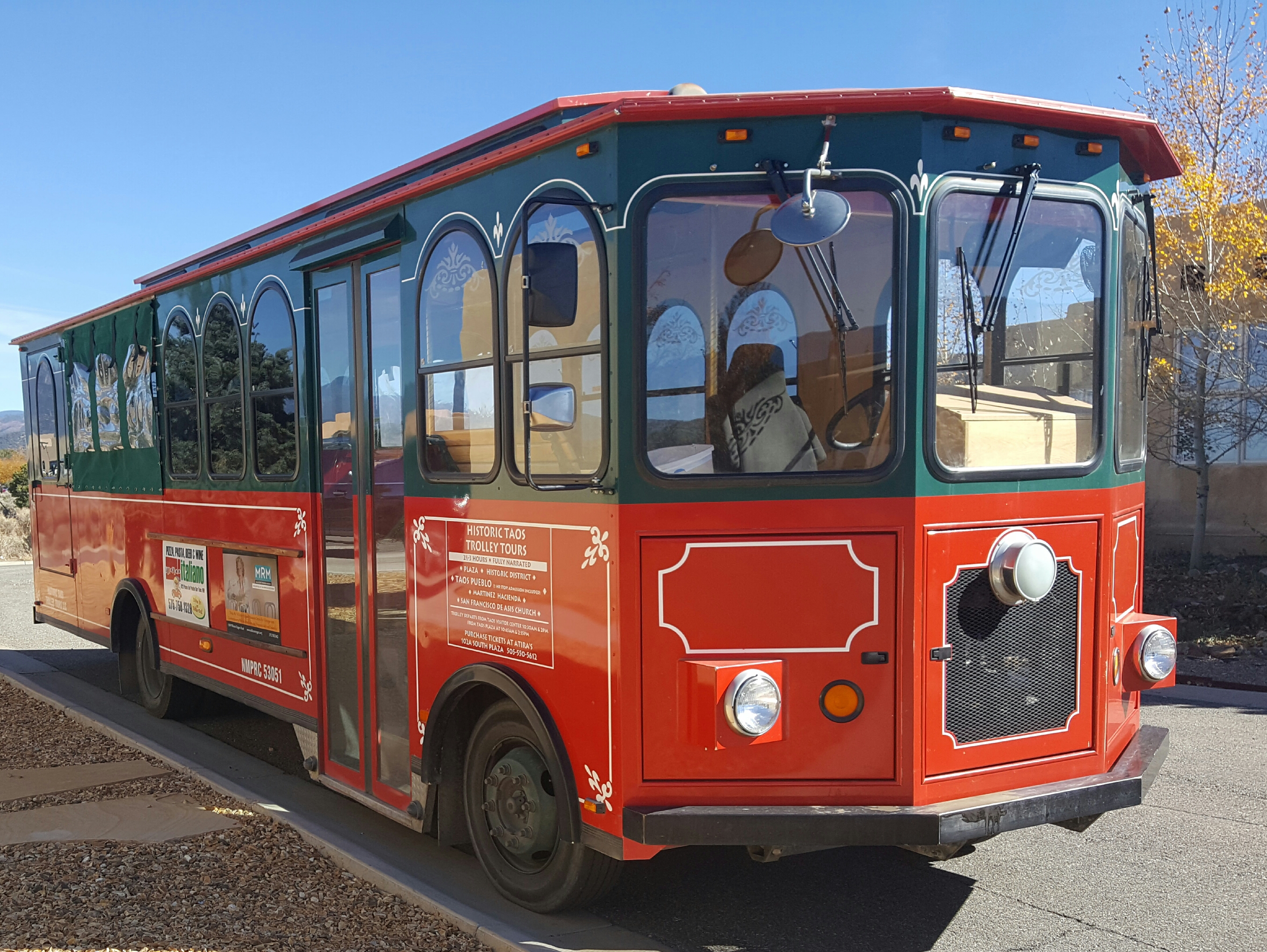 Tour through the heart of Taos past many other interesting sites.

One hour stop at Taos Pueblo, the oldest continuously inhabited community in the US.
Taos Pueblo Excursion
Wind your way carefree through the scenic streets of Taos, NM starting with a tour of the historic Taos Plaza. Check out the picturesque shops, museums and other places of interest along the way. Hear fascinating stories about the history, people and places as you go.

Continue on to the 1000 year old Taos pueblo for an hour long stop, journeying back in time. (Entrance fees are included in our package). End the day with a photo stop at the famous San Francisco de Asis church in Ranchos de Taos, home of some of the most picturesque shops in the area.
Our tours will enlighten you to the richness of our cultures and the reason Taoseños Love Taos!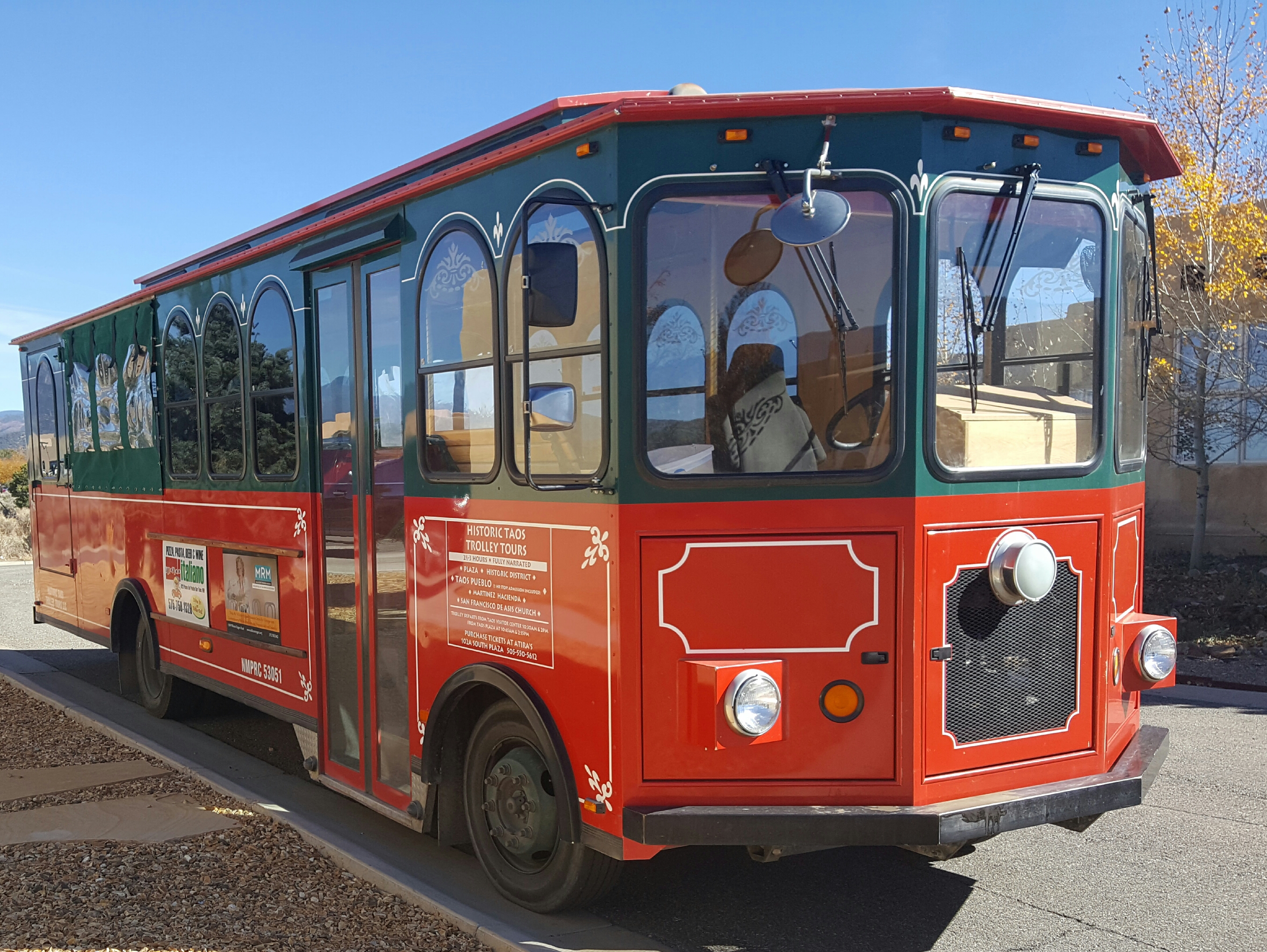 Boarding Location:
Taos Plaza
10:30AM
or
2:00PM
Season - May-Oct
---
Historic Taos Plaza
Ticket sold at Atira's 102 A South Plaza
10:30AM
or
2:00PM
Departure times may vary by approximately 10 minutes.
---
The Taos Pueblo Tour is available twice daily
History and Culture tours
are offered twice daily.
---
Fares
$45 Adults
$15 Children (7-12)
6 & under Free
(Includes Entry Fees of $16 Adults/$14 Students to the Taos Pueblo)
Tickets may be purchased at Atira's, online, by phone or on the trolley. Reservations recommended!


Taos Pueblo Excursion New Mexico
.


---
Do you know...
Why the original church at Taos Pueblo is in ruins?
Why so many doors and windows are painted blue?
Who Ernest Blumenschein and Bert Phillips were?
Who the famous in-crowd in Taos was in the 1920's?
Who Patrocinio Barela was and how he died?
Come with us...and you will!
---
Charters Welcome -
Call for Reservations

Have a wedding coming up?
We will provide an enchanting ride for the wedding party from the church to the reception.

---
Contact us Today
505.550.5612 or
email:
TaosTrolleyTours@aol.com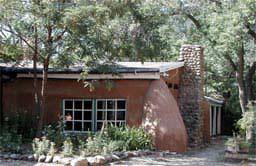 Photo stop at San Francisco de Asis Church in Ranchos de Taos, one of the most photographed churches in the country.


All along the tour, you will experience the beautiful Taos mountain vistas, a part of the Sangre de Cristo mountain range.